GMC BUSINESS ELITE AND GMC BUSINESS CHOICE DEALER IN EDMONTON, AB
We'll Deliver An Elite Sales Experience

When you think of GMC you think Pro. When you think of Western GMC Buick you think Experts. Together we will deliver you an Elite experience with our team of fleet sales and service professionals. We have been delivering this experience in Alberta for over sixty years. It is more than simply selling you a vehicle. To deliver an Elite Experience, we take the time to get to know you and your business needs so that we can find you the right vehicle and deliver a best-in-class sales and service experience. We are proud to be recognized and certified by GM of Canada as one of the few Business Elite dealers in Canada. It would be our pleasure to serve you whether that means taking care of your fleet or helping you build your fleet. Whether you have 1 vehicle or 100, we are here to help.
Meet our Elite Sales Team
Neils Jensen
Fleet Sales
EMAIL ME
Pat Gerhardt
Fleet Sales
EMAIL ME
Todd LaDuron
Fleet Sales
EMAIL ME
Find the Right Vehicle for Your Business
Download the 2021 Fleet Guide
Why Choose A Business Elite Dealer
At Western GM we recognize that downtime costs you. As an Elite Dealer we are especially equipped to get you on the road faster and make down time a little less inconvenient. How do we do that? Simply put, we offer a number of advantages that can't be found elsewhere. As a business working with Western Buick GMC you will receive the following advantages that were designed to keep you and your business moving.

• Priority service, and increased speed of delivery.
• Complete vehicle up-fitting & customization.
• Flexible payment options.
• Work-ready loaners during your vehicle's servicing.
• A full lineup of ready-to-sell commercial vehicles.
• Certified facilities, tools, and technicians.
• A team of experts that help you find the perfect vehicle for your business' needs.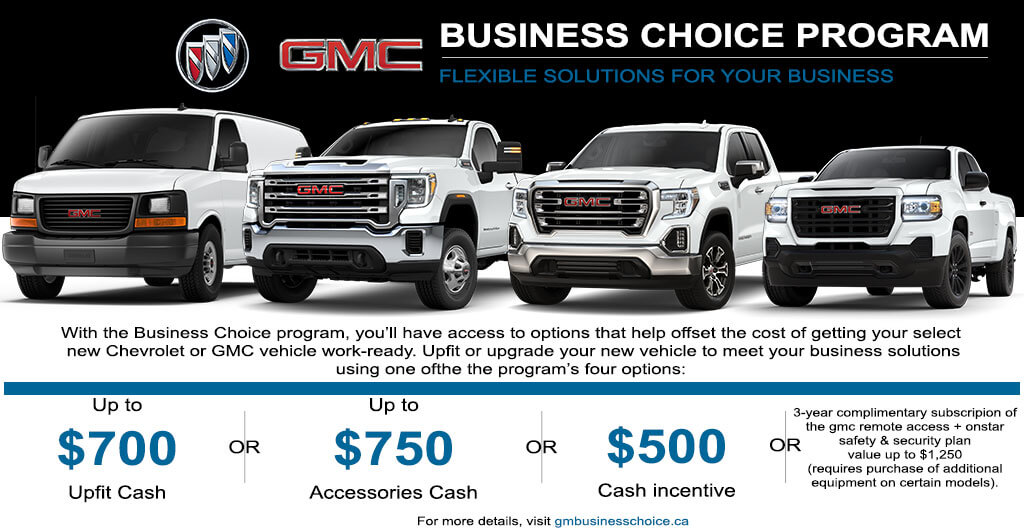 Onstar Vehicle Insights
Now that you have a fleet that will keep you moving, don't let unexpected surprises hold you back. With Onstar Vehicle Insights, you can keep your finger on the pulse of daily vehicle operations so that you can make better and more informed decisions.
Services